Tom received a BBA from the University of Cincinnati in 1972.  His experience spans 40 years and he has been a certified public accountant for 32 years.  Tom has ten years experience working as a controller and CFO for medium sized companies.  Besides being the primary stockowner of SBS, Tom has held three major positions that add to the knowledge and experience necessary to own and operate a company.  These positions include: Controller and Chief Financial Officer of Hale Justis Drug Co., Vice President of Finance for Triple Creek Associates, Inc., and President of Alcon Inc.  Tom is a member in good standing of the American Institute of Certified Public Accountants, the Ohio Society of CPA's and the Kentucky Society of CPA's.
Tom brings his experience as a Controller and Chief Financial Officer to your business.  Whether you need financial statements issued, help securing bank loans, tax advice, or any other business need, Tom along with his staff are ready to assist you.  Besides running a successful accounting firm, Tom has been married for over 40 years and has four children.  From those children he has three sons-in-law and one daughter-in-law and seven beautiful grandchildren.
Diane Schultz
 Diane has handled the write-up work and bookkeeping for SBS for over 20 years. Over the course of the past 20 years, Diane has adapted to what clients need and has become proficient in various software.
Diane has a vital role in the company which includes but is not limited to write up work and bookkeeping. While running the business with Tom, Diane still finds time to stay active in her children and grandchildren's lives.
Felicia Tully
Felicia joined SBS in the summer of 2010 doing write up work. Prior to joining SBS, she was an Office Manager/Executive Assistant and Bookkeeper taking care of multiple accounts as well as processing payroll.
While not working, Felicia enjoys spending time with her two children and granddaughter, cross-stitching, and attending Bible study.
Trinity Miles
Trinity earned a Bachelor's degree from Belmont University in 1999. Since then she has proved to be a skilled office manager. Her attention to detail, organization skills, and knowledge and understanding of sensitive business information make her a perfect fit for SBS. Since much of the business deals with people's financial information it is important to be able to trust the people that handle it. Trinity is certainly an Office Manager who understands confidentiality.
Trinity is the Executive Assistant to Tom in addition to her management role. While not working, Trinity enjoys working out, running, and spending time with her husband. 
Abbey Matthews
Earned a Bachelor of Arts in English from the University of Arizona in 2008. Abbey has been working for SBS since in high school and since that time has learned several tasks such as: bookkeeping and website administration. Currently, she is the social media and website administrator for SBS.  Most of this work has been done while residing in Arizona and was only possible because of the technology used by SBS Unlimited, Inc.
While working part time for SBS Abbey also holds a full time job as a stay at home mom of two little ones in Tucson, AZ. In her free time she loves to cook, enjoy the beautiful weather and hang out with her family.
cincinnati.accountants@gmail.com

Melissa Kennedy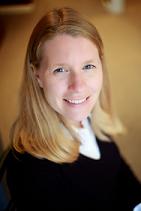 Melissa earned a Bachelor's degree from the University of Southern California in 1996 and a Master's degree from the University of North Dakota in 2003. Melissa performs miscellaneous accounting tasks.  Melissa is a wife and mother of three. She maintained working part time during tax season for SBS as well as staying active in her family affairs.